On October 31, Nearmedic launched Russia's first ever full cycle production of reagents for the genetic identification and the establishment of kinship. Within the framework of the project, following appropriate testing at industry expert centers, kits of reagents based on multiplex PCR for both the analysis of autosomal markers and of human Y-chromosome markers will be gradually introduced to the market.
The project has been implemented since 2015. The production area comprises 800 square meters of clean rooms and has a design capacity of 15 thousand kits per year. Production is certified for compliance with the standard 9001: 2015, and also has the ISO 18385 special certificate combinesing requirements of GMP and specific requirements to kits used in forensic examinations. This is the first certificate of this kind ever issued to a Russian full-cycle production.
At the moment, almost the entire market features test systems produced by three US and EU companies. The implementation of this Nearmedic project will reduce the dependence of the state on imported products by about one half.
The opening ceremony was attended by the Governor of Kaluga region A.D. Artamonov, First Deputy Minister of Industry and Trade of the Russian Federation S. A. Tsyb, Director of the Industry Development Fund R.V. Petrutsa, representatives of the Obninsk administration, top management of the enterprise.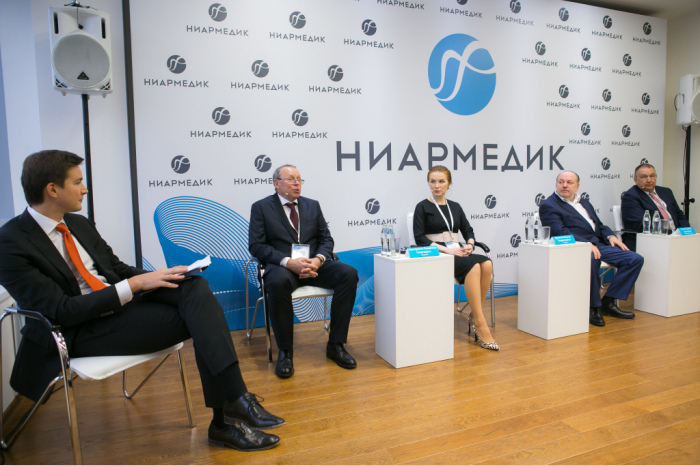 Описание 1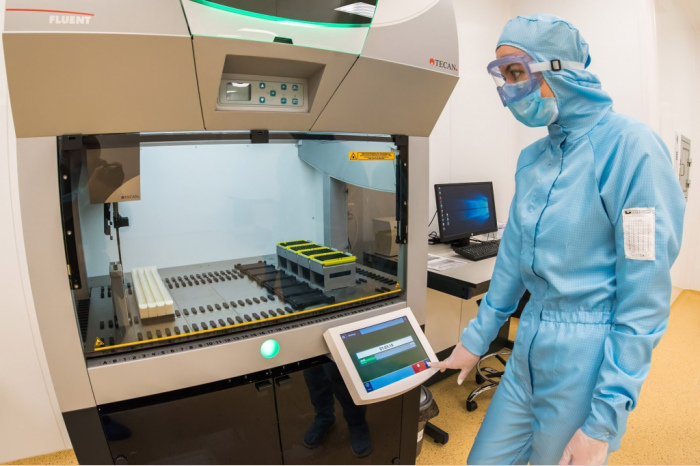 Описание 2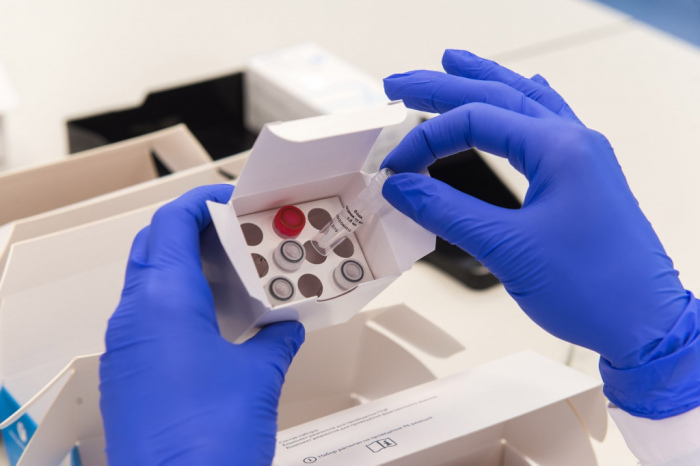 Описание 3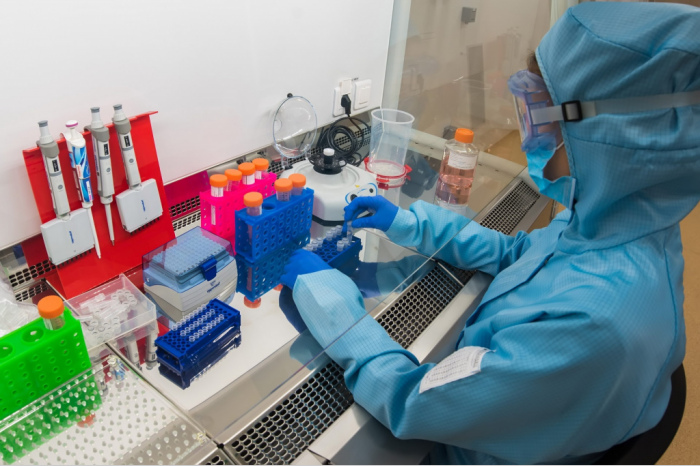 Описание 4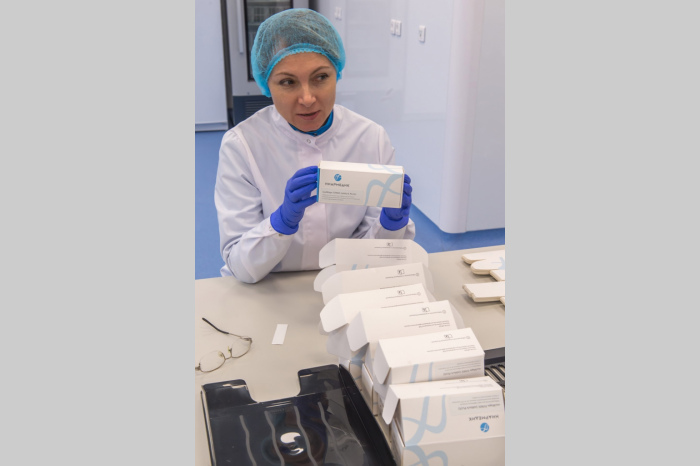 Описание 5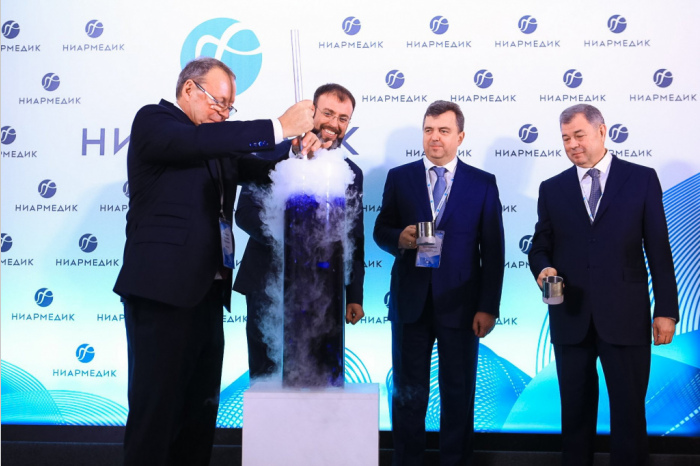 Описание 6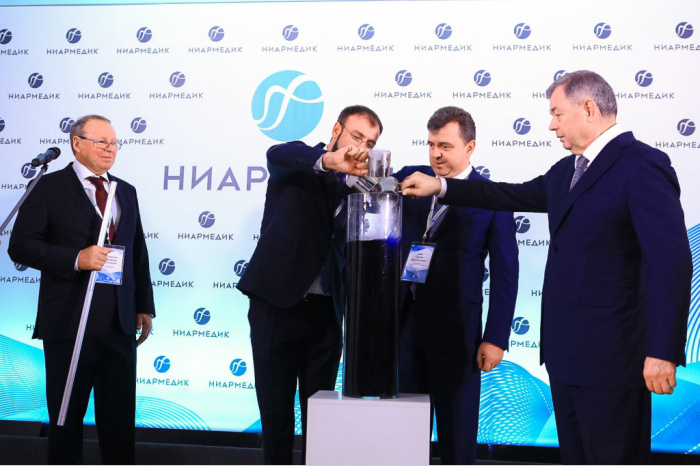 Описание 7
The head of Nearmedic, Vladimir Nesterenko shared with the participants of the event the company's plans for the near future: these include establishing the production of new medical products for regenerative medicine; the launch, together with Swiss partners, of a new anti-tuberculosis agent; development of the existing line of medicines and medical products, as well as the development of a line of molecular genetic test systems on the basis of a new production line launched on October 31.
In his speech, Sergey Tsyb noted that the opportunities of the production being launched should not be limited to the Russian market; Nearmedic needs to expand its export potential, and the Ministry of Industry and Trade will provide any possible assistance in that respect. According to the First Deputy Minister of Industry and Trade, the company is the flagship of the pharmaceutical industry with an impressive positive experience in the implementation of pharma industry projects.
As of the current date, the total investment in the project amounted to about 343 million rubles, including the 202.4 million target preferential loan of the Industry Development Fund under the Ministry of industry and Trade of Russia.
Photo: courtesy of the press service of the Kaluga region government, Nearmedic press service